Out of Scale
Eine stadtweite Ausstellung,
(99%) umsonst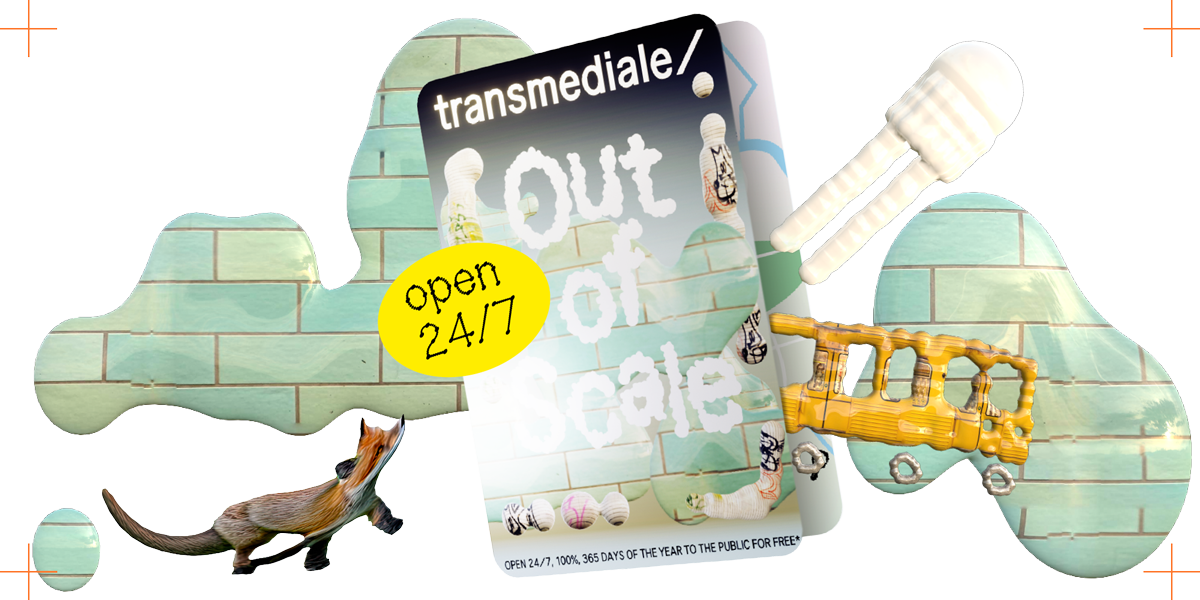 Eine Oper auf dem Tempelhofer Feld, ein aus Übersee geplündertes Objekt, eine Halskette als Andenken. Algorithmische Prozesse, die alle Arten von Informationen erfassen, skalieren das, was wir in der Stadt sehen, nach oben und unten – und legen damit fest, wie wir uns bewegen und interagieren. Out of Scale ist eine Ausstellung in den Netzwerken und Infrastrukturen Berlins, die sich mit der Frage beschäftigt, von welchen Bemessungslogiken ausgehend wir die Stadt betrachten.
Die auf dem Tempelhofer Feld, im transmediale warehouse sowie in Spätis und U-Bahn-Stationen verteilten oder in eBay Kleinanzeigen eingebetteten Interventionen liefern einen kritischen Blick auf das optimierte Bild der Stadt, das durch algorithmische Prozesse erzeugt und über Netzwerke und Plattformen skaliert wird. Mehr als zwanzig internationale und in Berlin ansässige Künstler:innen hinterfragen in ihren Beiträgen unsere Abhängigkeit von der technologischen Organisation urbanen Lebens und schaffen in ihrer Auseinandersetzung mit Umweltzerstörung, Biomonitoring, antikolonialen Widerstand und mehr-als-menschlichen Identitäten neue Perspektiven.
Während der Ausstellung Out of Scale wird das transmediale studio zu einem transmediale warehouse. Das Warehouse dient als Lagerraum, Abholstation, Informationszentrum und Ausstellungsort und als Sammelpunkt für die gesamte Logistik von Out of Scale.

Out of Scale ist eine stadtweite Ausstellung der transmediale 2023, gefördert durch die Berliner Senatsverwaltung für Kultur und Europa. transmediale festival ist gefördert durch die Kulturstiftung des Bundes.