A Silent Opera for Anthropogenic Mass
Sound experience, web app, 2023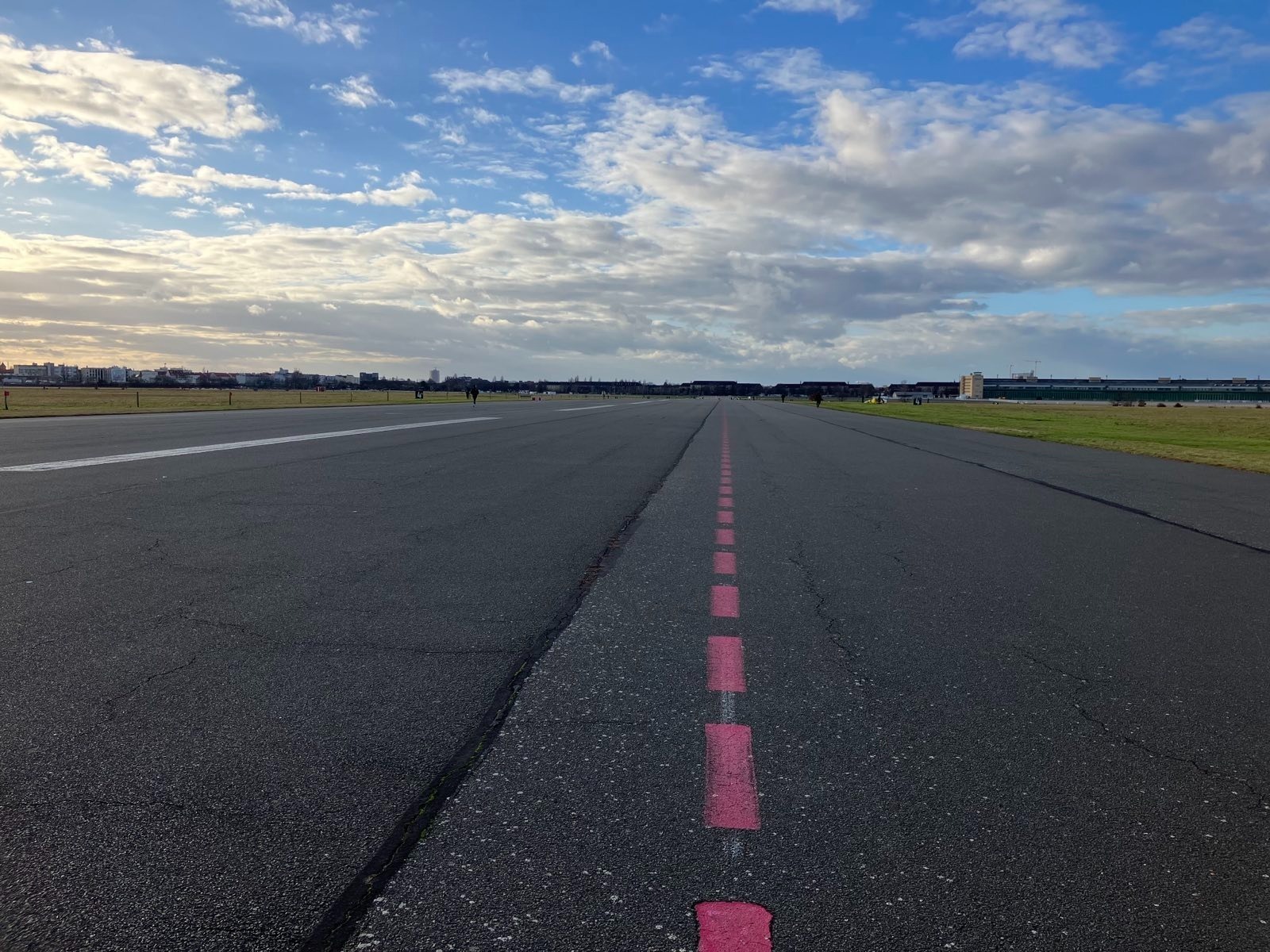 On Tempelhofer Feld an opera can be heard. An ode to the insidious, silent production of anthropogenic mass that has been created, maintained, and discarded by humans. Since 2020, this man-made mass now exceeds the total biomass of the planet – an imbalance that exponentially accelerates and erodes the earth's ability to regenerate.
Accessed via a web app and activated by following a path on the Tempelholfer Feld, A Silent Opera for Anthropogenic Mass highlights the subtle but continuous replacement of the natural order by technological progress. The opera can be listened to through headphones as one walks through the field, and with each step the quiet metamorphosis of our life-affirming habitats into anthropogenic mass is performed.
Sound experience on Telmpelhofer Feld. A libretto of the opera score is available online or for pickup from transmediale warehouse.
In co-production with Institut Ramon Llull.
Sound Design: Roc Jiménez de Cisneros
Technical Development: Ramin Soleymani
Graphic Design: Todojunto
Executive Producer: Marta Millet Agustí
Joana Moll
is a Barcelona / Berlin based artist and researcher. Her work critically explores the way techno-capitalist narratives affect the alphabetization of machines, humans and ecosystems. Her main research topics include Internet materiality, surveillance, online tracking, social profiling, and interfaces. Furthermore She is the co-founder of the Critical Interface Politics Research Group at HANGAR [Barcelona] and co-founder of The Institute for the Advancement of Popular Automatisms.