Decalibration Target: Start of Image Marker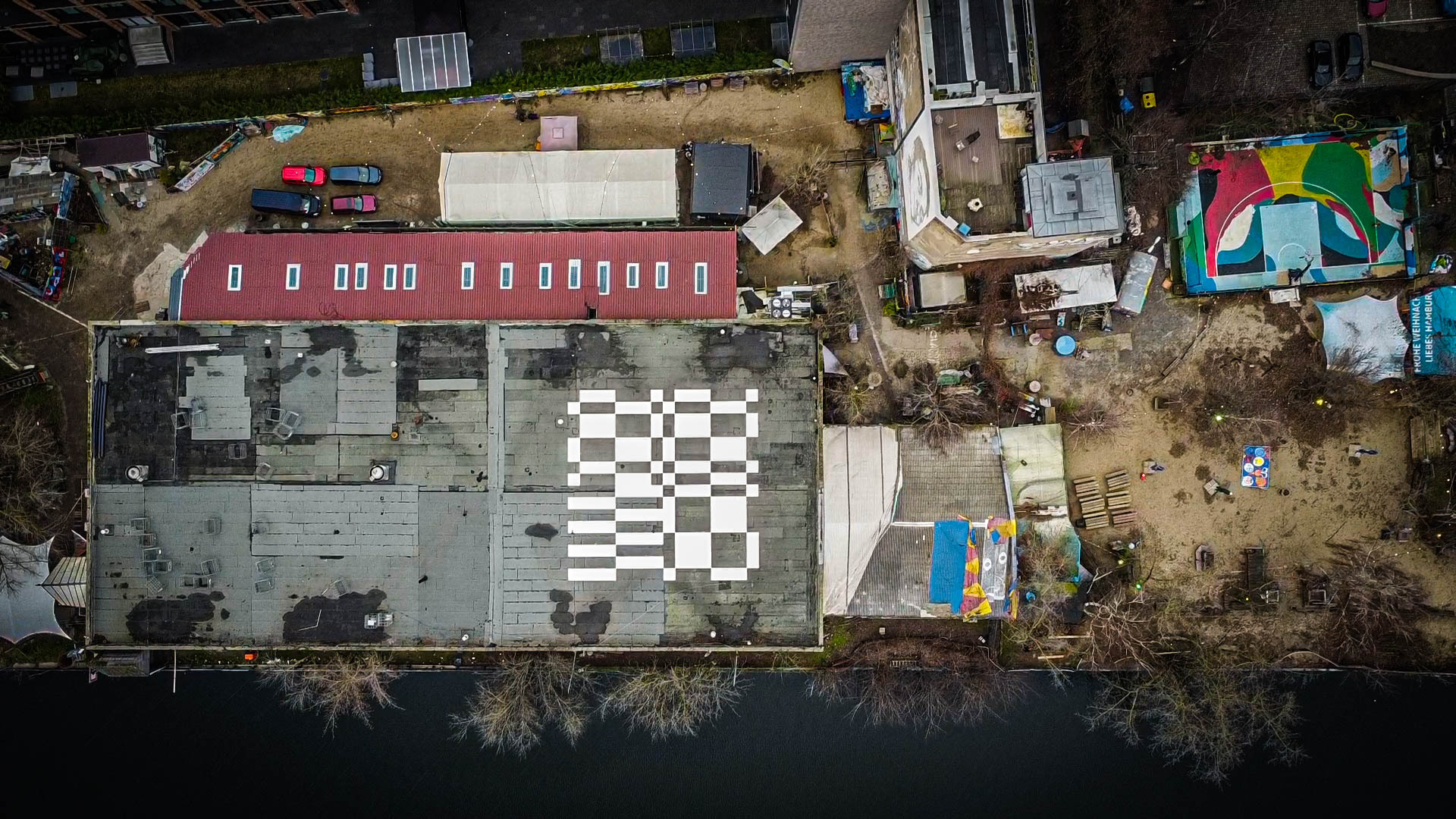 A blip, a glitch on a satellite photo, an error in the rendering of an image shot by a drone. What might seem a mistake is a freshly painted marker that sits on a rooftop in one of the most historic neighbourhoods of Berlin. Located at the riverside, near the remains of the Berlin wall, the target functions as an AR beacon. On activation offers access to a cache of research about JPEG compression.
This 16 x 16m target can only be read from above, reminding us that resolution, and its recognition, determines what is seen, unseen or illegible. In Decalibration Target, Rosa Menkman explores what happens when something exists outside our dimensions or system units of scale, and asks what tools are needed to distinguish it from its environment.
Commissioned for Out of Scale, Decalibration Target can only be seen from above through satellite imagery or taken home as a postcard souvenir of this aerial perspective from transmediale warehouse.
With support by Creative Industries NL.
Rosa Menkman
is a artist and researcher. Her work focuses on noise artifacts that result from accidents in both analogue and digital media. These artifacts can offer precious insights into the otherwise obscure alchemy of standardisation and resolution setting.