Custom design board game, dices, 2022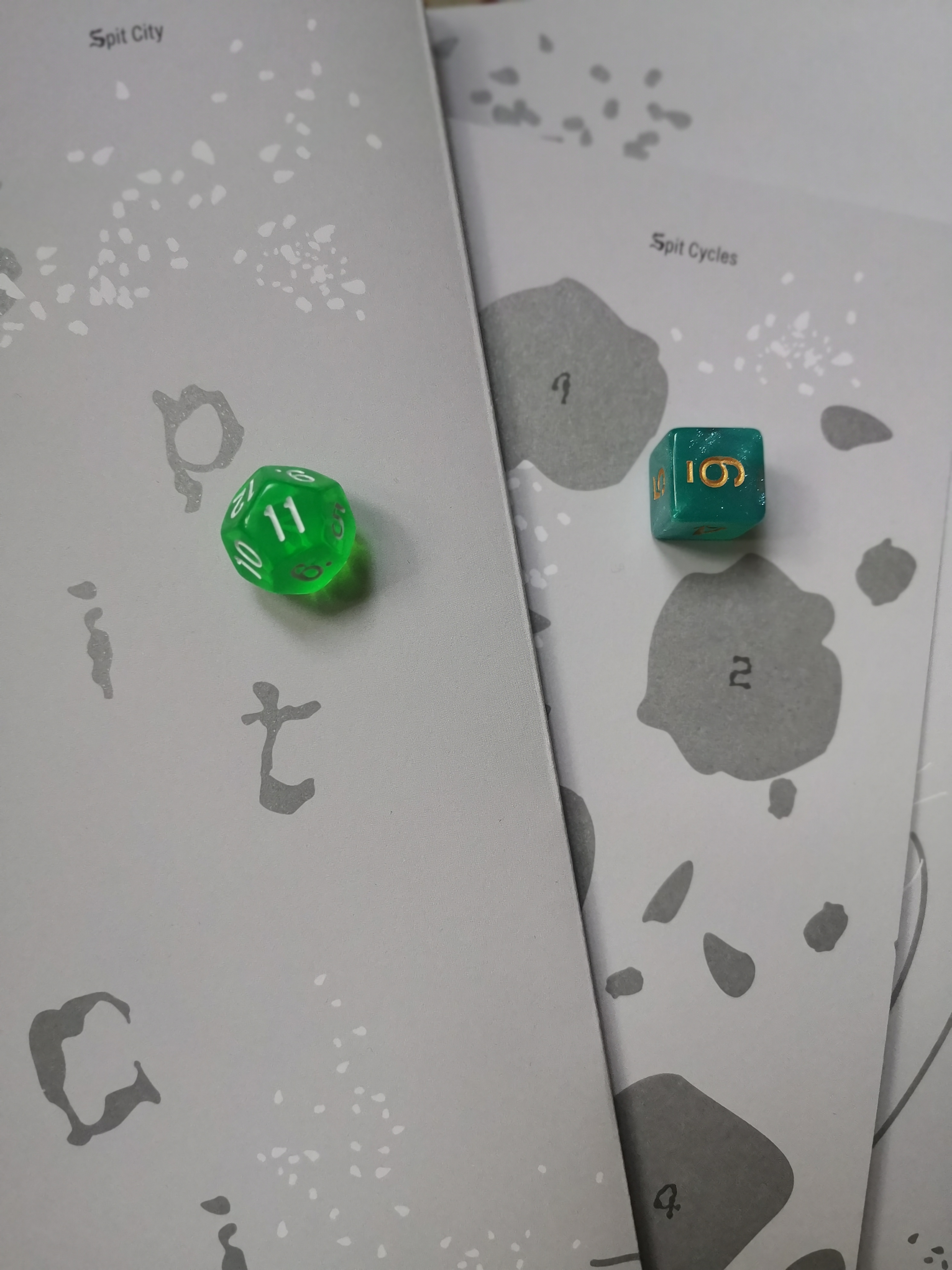 An experiential Pen&Paper game, Spit City is played with pen, paper, and dice. The ruleset is inclusive of queer trans*feminist and crip perspectives. It invites players to world a geography and their own in-game identity. The possibility of one collective identity with several players is encouraged. The only physical remnant of a playthrough is a sketched map, which captures the players' decisions on what is traced and how it is recorded. The process assimilates the approach of feminist cartography, which is multidimensional, multiscalar, and anchored in the body. Spit City facilitates the emergence of a queer pleasure-positive ecology, other-than-human intimacies, and a carnal role play experience for 2 to 7 players.
Visit eBay Kleinanzeigen to receive a copy of the physical ruleset or to participate in a playthrough hosted by the artist.
Elio J Carranza
's work extends between experimental moving images, games, and sculpture. In their practice, they apply material technologies, collective fiction storytelling, and image production software for the purpose of developing (play) ecologies that visualize and complexify other-than-human and queer dissident intimacies.