Take me home خذني إلى بيتي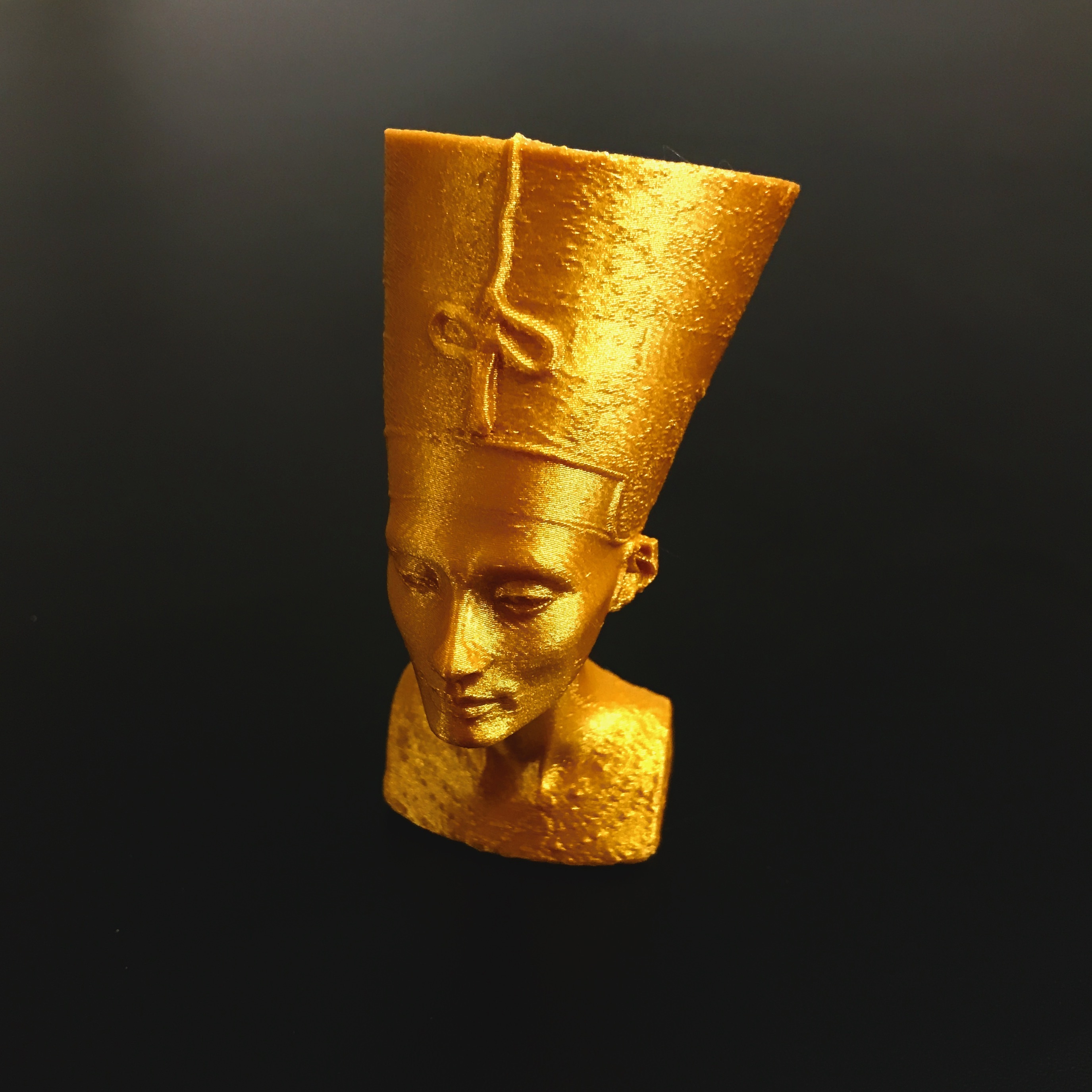 Once located in Tell el-Amarna in Egypt, the bust of Nefertiti now finds itself on display in its new "home" as a cultural symbol of Berlin. Looted in a colonial encounter by German archaeologist Ludwig Borchardt, Nefertiti is an object in exile whose claim of ownership is also extended to its digital representation. Released in 2019 after a 3 year legal battle, the 3D scan is now available for public use, highlighting the processes of decolonisation extend to the digital.
In Take me home خذني إلى بيتي Nora Al-Badri calls to attention the chains of custody that diasporic objects are often entangled in, to question the meaning of their "home". In her listing on eBay Kleinanzeigen, Al-Badri offers access to a limited stock of a miniature 3D printed bust of Nefertiti - a souvenir that reminds us of matters of restitution, reparation, and the commodification of cultural commons.
Take me home خذني إلى بيتي can be picked up from transmediale warehouse.
Nora Al-Badri
is a berlin-based, multi-disciplinary, and conceptual media artist. Her works are research-based as well as paradisciplinary and as much post-colonial as post-digital.