/rosa: Skyscapes: Berlin-Mitte by Evan Roth
Skyscapes is a series of videos produced from photographs manipulated using historic cartographic techniques. Combining a personal exploration with a historical lens, photographs of the sky around the artists home in Berlin are distorted using a custom piece of software utilizing mapping projections dating back as far as 150 AD.
In many cultures, the circle has historically represented unity, perfection, and the heavens, while the square represented the earth with its four seasons, four elements, and four cardinal directions. This translation between heaven and earth, or circle and square, is also evident in mapping projections as the translation between the spherical earth and the flat rectangular plain of a map.
For centuries cartographers have wrestled with the impossible problem of how to most perfectly represent a spherical world on a flat page or screen. The unavoidable distortions in form and scale deriving from this flattening process (known as a mapping projection) often communicate more than just a simple depiction of continents and are influenced by the biases of the mapmaker.
The Skyscapes series is a personal exploration of the sky and historical mapping algorithms. The resulting works represent a combination of nature, history, cartography, and mathematics to communicate the complex relationship between bias and home.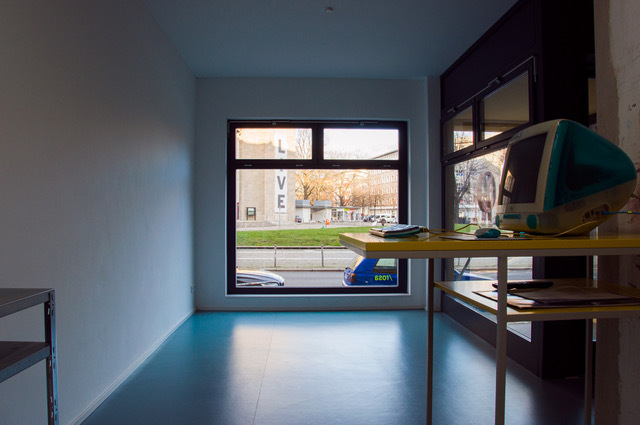 /rosa is a project space on Rosa-Luxemburg Platz in Berlin. It is jointly run by Zentrum für Netzkunst (ZfN) and panke.gallery and focuses on researching and exhibiting net art and net culture.
/rosa offers a site for local and international dialogues between researchers, students, net art enthusiasts, and established and emerging artists. In addition to showing artworks, /rosa proposes experimental formats of art mediation, with public lectures and a workspace, as well as a growing research library for self-study. It also functions as a venue for community events such as reading groups and workshops.