Water Cybernetics - Hydrofiction 01: Holy Waters
2-channel video, vinyl print cutouts, sound, 2022/2023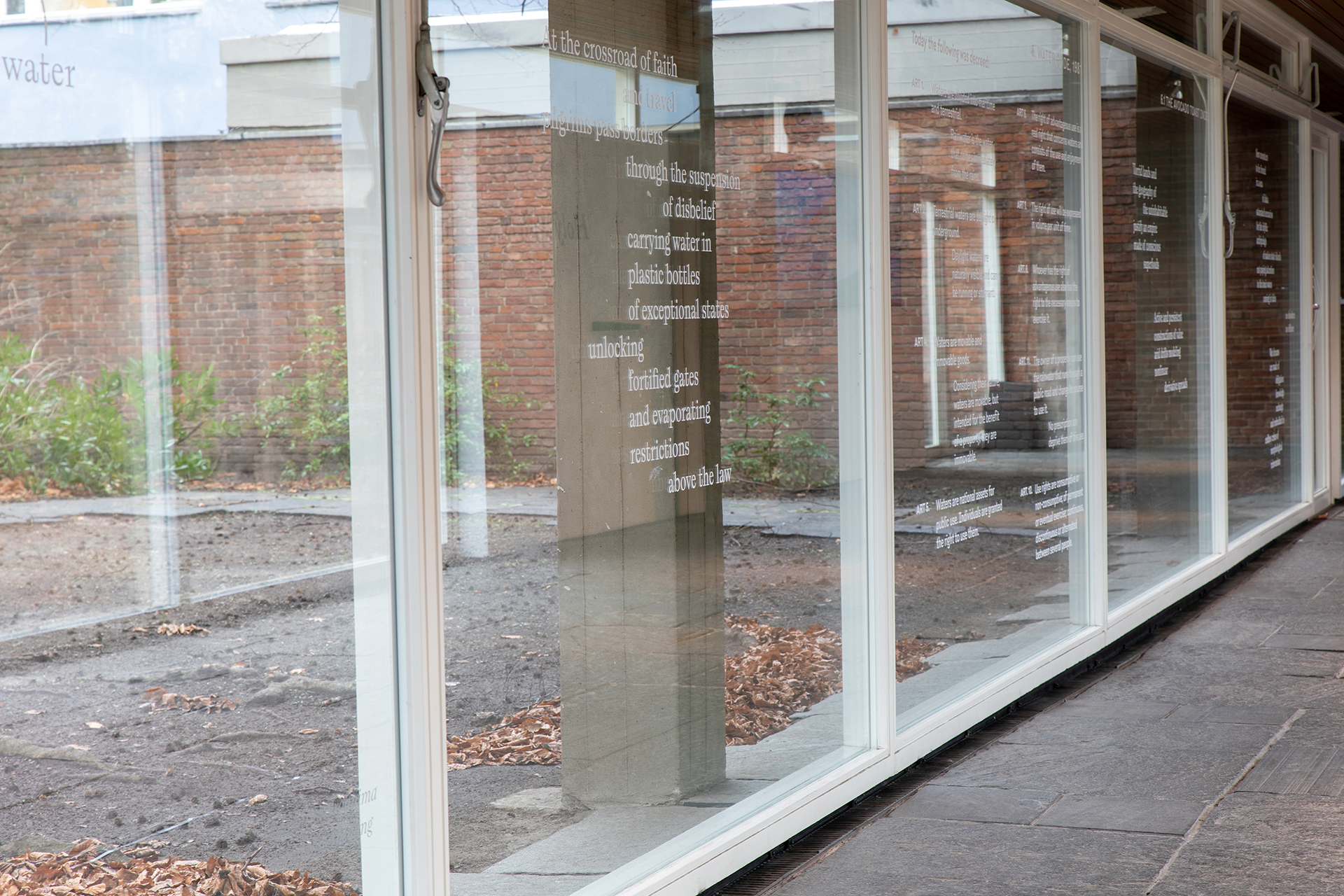 In Hydrofiction 01: Holy Waters wird das Wasser zu einem "Hydrocommon" mit einer Reihe von elementaren Rechten erklärt, in dem Versuch, der Kommerzialisierung des Wassers durch eine poetisch-performative Geste entgegenzuwirken. Bei ihren Überlegungen zum paralegalen und rituellen Gebrauch von Wasser nutzen Antonia Hernández und Laura Cugusi die Pilgerreise als Forschungsmethode und schaffen eine Verbindung zwischen der in Chicago entwickelten neoliberalen Doktrin und ihren anhaltenden Auswirkungen im chilenischen Petorca-Tal, wo der Avocado-Anbau die knappen Wasserressourcen aufgrund einer langanhaltenden Dürre in der Region erschöpft.
Antonia Hernández was part of the two-month residency programme in collaboration with Chile. Hydrofiction 01: Holy Waters was developed together with Laura Cugusi during the residency.
Antonia Hernández
is a Montréal-based artist and researcher, and a FQRSC postdoctoral fellow at McGill University. Mixing art practice and theoretical investigation, her current research explores the grammar and poetics of governance.
Laura Cugusi
is an artist, writer, researcher, and producer. Her practice has been nomadic across languages, disciplines, and media.