Water Cybernetics - Hydrofiction 01: Holy Waters
2-channel video, vinyl print cutouts, sound, 2022/2023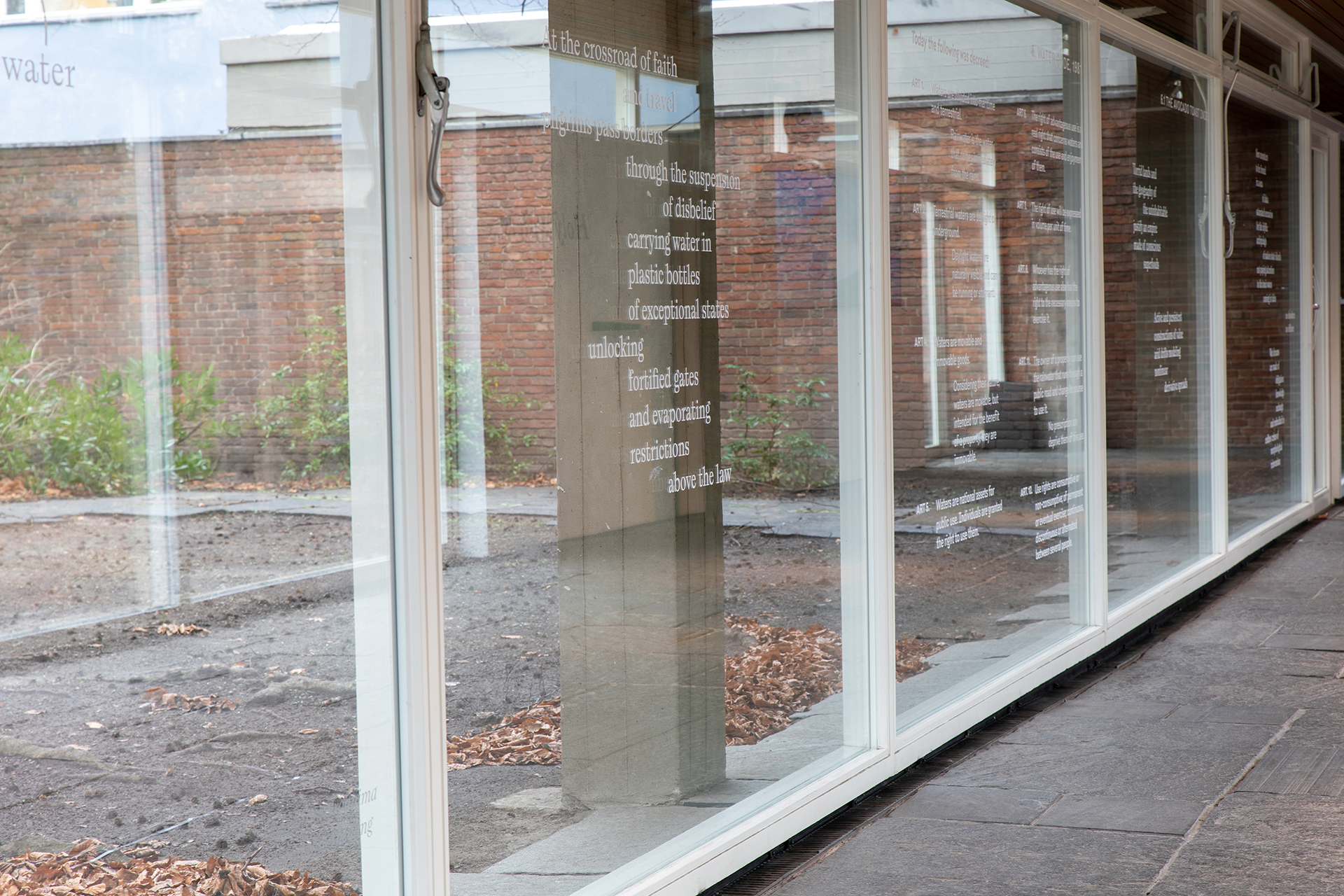 Declaring water to be a hydrocommon with a set of elemental rights, Hydrofiction 01: Holy Waters attempts to counteract the commodification of water with a poetic performative gesture. Reflecting on the paralegal and ritual uses of water, Antonia Hernández use pilgrimage as a research strategy, linking the neoliberal doctrine developed by The Chicago Boys – a group of Chilean economists educated in Chicago who acted as economic advisors during Pinochet's dictatorship – with its ongoing impact in Chile's Petorca valley, where avocado farming is de-pleting the scarce water resources due to an extended drought that affects the region.
The installation is accompanied by a libretto Holy Waters. A play in two acts co-written by Laura Cugusi and Antonia Hernandez.
Antonia Hernández was part of the two-month residency programme in collaboration with Chile. Hydrofiction 01: Holy Waters was developed together with Laura Cugusi during the residency and is an ongoing project.
Sound design: Gabriel Vigliensoni
Antonia Hernández
is a Montréal-based artist and researcher, and a FQRSC postdoctoral fellow at McGill University. Mixing art practice and theoretical investigation, her current research explores the grammar and poetics of governance.
Laura Cugusi
is an artist, writer, researcher, and producer. Her practice has been nomadic across languages, disciplines, and media.