Akademie der Künste / Hanseatenweg / Studio
A History of Maps in Twelve Worlds
with Alaa Mansour, Basma al-Sharif, Hannah Jayanti, Alexander Porter, Anna Engelhardt, Mark Cinkevich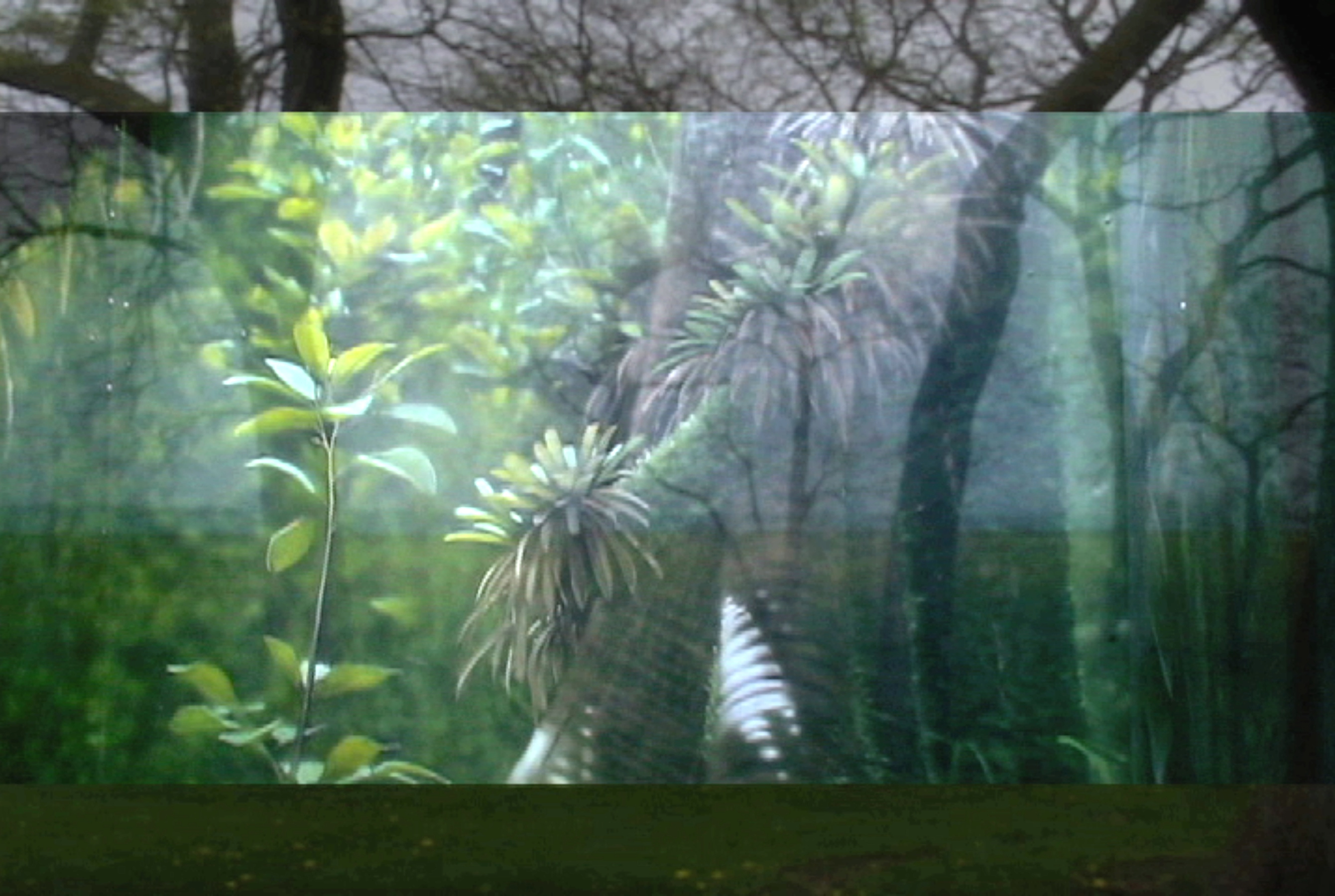 In 1570 the Flemish mapmaker, Abraham Ortelius published a series of maps of the world he titled, 'Theatrum Orbis Terrarum' or The Theatre of the World. In adopting the word theatrum, Ortelius linked his maps to the Greek word 'theatron', the auditorium from where spectators view a theatrical performance. As a theatre, a map offers the viewer a spectacle, an assemblage of signs and symbols that creates fictional representations of space. Presenting in this programme are four filmmakers who explore how the theatre and spectacle of mapmaking has mediated representations of space, reflecting on their use as instruments of colonialism and military control.
In Basma Alsharif We Began by Measuring Distance follows an anonymous group who spend their time making seemingly innocent measurements. that unfold into political narratives. Alaa Mansour' Badlands (the second time as a farce) explores archival material of the US Fort Irwin National Training Center - a training centre where the US Army tests battle tactics and the readiness of troops before their deployment to real combat zones. Hannah Jayanti and Alexander Porter's Missile Command follows the story of a 1980's Atari developer who makes a map in a video game about nuclear war. In Onset, Anna Engelhardt and Mark Cinkevich explore the covert tactics of the Russian military and their parasitic attachments to electricity infrastructure.
Basma al-Sharif
is a artist working in cinema and installation. She developed her practice nomadically between the Middle East, Europe, and North America and is currently based in Berlin. Her practice looks at cyclical political conflicts and confronts the legacy of colonialism through satirical, immersive, and lyrical works.
Hannah Jayanti
is a documentary filmmaker, organizer, and educator. She focuses on process and form as spaces of ethical and political exploration. Her work is centered around questions of place, power, listening, memory, time, and interdependence.
Alexander Porter
is an Emmy-award-winning immersive director, documentarian, and educator. Alexander is an inventor and designer behind the first and most widely used software for volumetric video production.
Alaa Mansour
is a artist, film-maker, and archivist whose work focuses on histories of violence and the power of images in the age of necropolitics.
Anna Engelhardt
is a Russian research-based media artist and writer whose practice examines infrastructures of post-Soviet cyberspace through a decolonial lens, with the overarching aim of dismantling Russian imperialism. Engelhardt is based in London.
Mark Cinkevich
is a postcolonial researcher and artist based in Warsaw. Cinkevich's scholarly focus is on tracking emergent trends in the post-Soviet infrastructural and social landscape, with particular attention to exploring the concepts of nuclear colonialism, infrastructural colonialism, extractivism, and monstrosity.