EMAP: Marleine van der Werf: Disembodied
A Multisensory installation in a sensory deprivation tank
Disembodied is an intimate journey in which the fragile relationship with our biological body is questioned. The experience is told from the perspective of a patient who suffers from the rare Cotard Syndrome. A neuropsychiatric disease in which the affected persons believe they have no body or do not exist at all. In our ever changing world where uploading our mind, AI and exoskeletons are the new frontiers, these experience bring us back to what it means to own a human body. Some doctors and scientists see in the examination of this syndrome the possibility of unlocking the mysteries of where our consciousness is located.
Disembodied is a multi-disciplinary project by filmmaker and artist Marleine van der Werf, which she is developing in collaboration with sound artist Antoine Bertin. It consists of various forms of presentation: The installation in a sensory deprivation tank, a Virtual Reality project, and documentary film. The central subject of the work is disembodiment. Knowledge of this experience flows into the project through collaboration with neuroscientists, philosophers, physicians, media scientists, and choreographers.
In the framework of transmediale 2023, the first Audio Experiment of Disembodied can be tested in a sensory deprivationtank and pool. After floating in the installation participants will be asked about their experiences in short interviews after the presentation and thus become part of the further development of the work and an ongoing research process.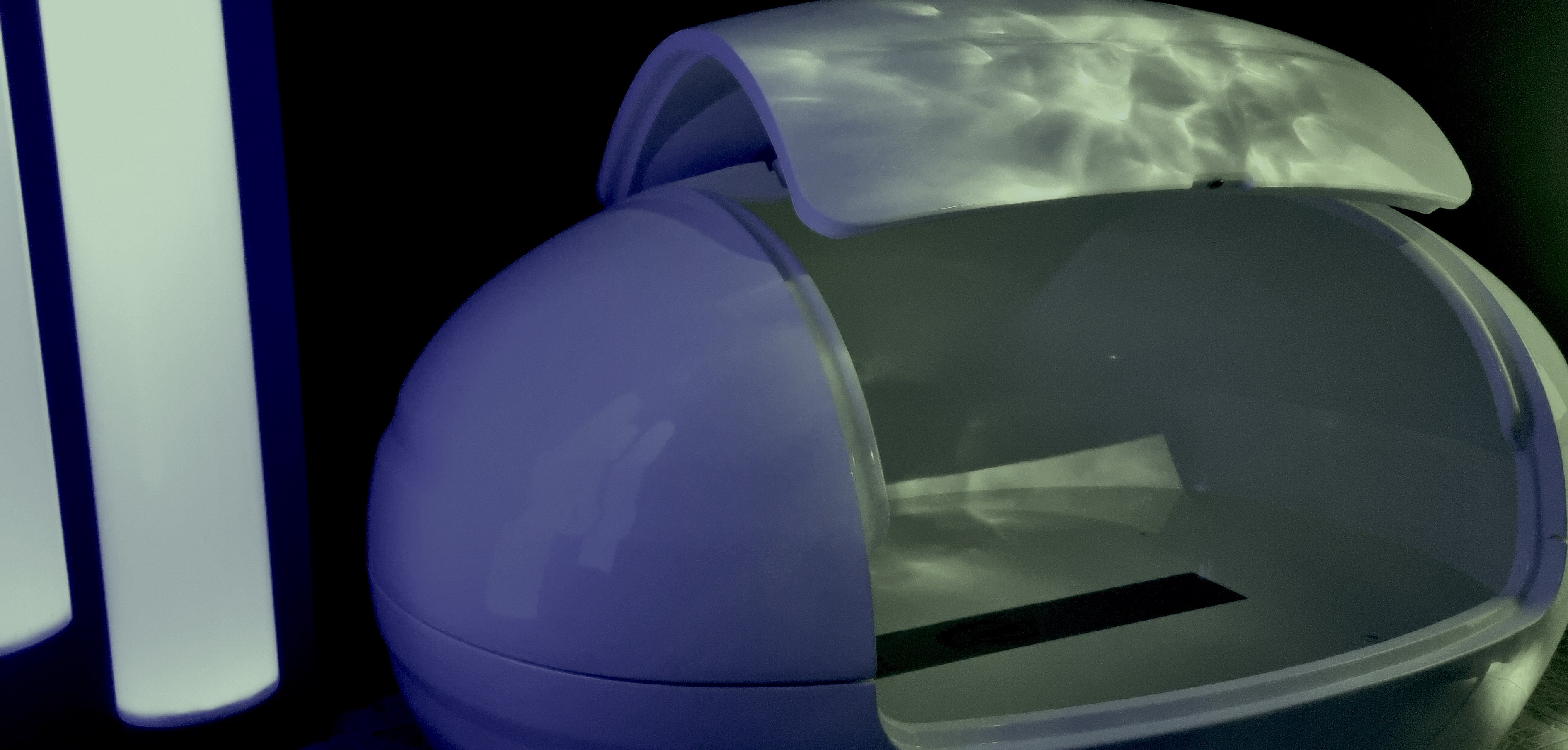 Marleine van der Werf is an artist in residence in the EMAP residency programme. The European Media Art Platform (EMAP), initiated by werkleitz and co-funded by Creative Europe since 2018, is a consortium of 15 leading European media art organisations specialised in Digital and Media Art, Bio Art and Robotic Art. Through an open call, EMAP members offer practitioners two-month residencies based on intercultural and interdisciplinary knowledge exchange between the selected artists, host organisations and various experts from science, arts and technology involved to consult, support or train the artists. The next EMAP call will be published in September 2023.