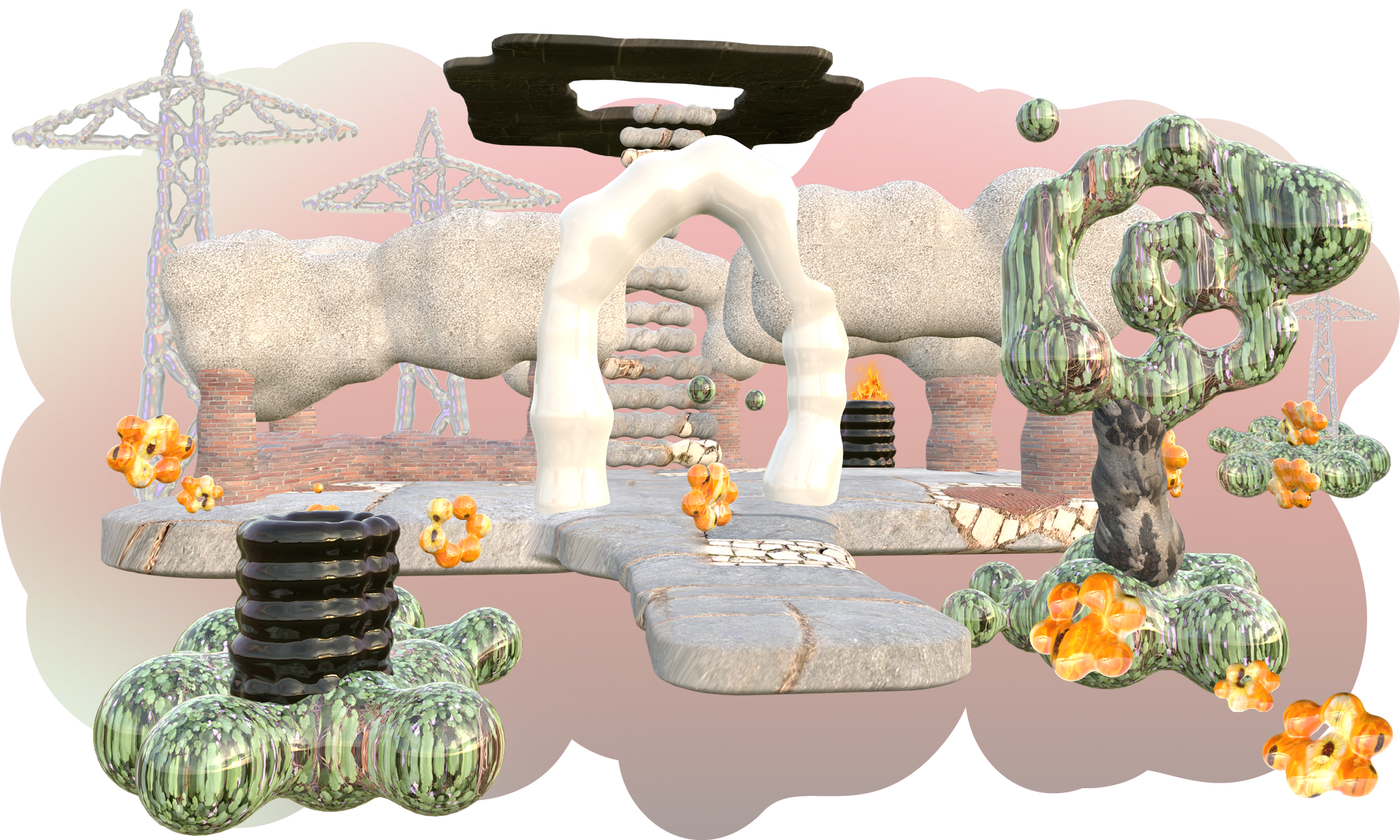 Taking place over four days at Akademie der Künste, the festival's discourse programme brings together international artists, researchers, performers, and thinkers for a series of conversations, lectures, panels, performances, demos, film, and workshops.
This year's film programme presents a selection of short films by Nina Davies, Graeme Arnfield, Lex Brown, Ryan Jeffery, 업체eobchae, and many more, with a new feature film by french filmmaker Simon Ripoll-Hurier. The Signal Line investigates a secret CIA programme on psychic vision and extrasensory perception.
The annual Marshall McLuhan Lecture – the prelude to the festival – takes place on 31 January at the Embassy of Canada in Berlin. This year's McLuhan Lecture is held by Svitlana Matviyenko – a key figure in digital militarism – her lecture will explore nuclear cyberwar and energy terrorism and the scale of its ecological impact.
The evening programme of transmediale 2023 is a joint effort in collaboration with CTM Festival and takes place in Akademie der Künste and Berghain featuring Jennifer Walshe and Jon Leidecker, bela, Vieze Meisje, Dreamgirls (Clíona Ní Laoi and Michelle Doyle), Espectra Negra, and Jana Woodstock, with more to be announced.
With Abdoumaliq Simone, Adriana Knouf, Alaa Mansour, Alexandra Anikina, Ali Akbar Mehta, Anthony Downey, Antonia Hernández, Aris Komporozos-Athanasiou, Bahar Noorizadeh, Basma Alsharif, Benjamin Gerdes, Birgit Schneider, Casper Laing Ebbensgaard, Cassandra Troyan, Che Applewhaite, Chloé Galibert-Laîné and Guillaume Grandjean, David Capener, Dennis Dizon, 업체eobchae, eeefff (Dzina Zhuk, Nicolay Spesivtsev), Evan Roth, fantastic little splash (Lera Malchenko, Oleksandr Hants), Farzin Lotfi-Jam, Femke Snelting, Florian A. Schmidt and Sebastian Schmieg, Francesco Sebregondi, Georgina Voss, Graeme Arnfield, Hannah Jayanti and Alexander Porter, Heba Y. Amin, Helen Pritchard, Irene Fubara-Manuel, Jara Rocha, Jaromil, Justin Shoulder, Kathryn Yusoff, Kerry Holden, Laura Cugusi, Lesia Kulchynska, Lex Brown, Lukáš Likavčan, Shaoling Ma, Maria Dada, Mark Cinkevich and Anna Engelhardt, McKenzie Wark, !Mediengruppe Bitnik, Michael Salu, Nadim Choufi, Nicole L'Huillier, Nina Davies, Noura Tafeche, Oleksiy Radynski, Rosa Menkman, Ryan Jeffery, Shannon Mattern, Silvio Lorusso, Simon Ripoll-Hurier, Simone C Niquille, Sria Chatterjee, Sungsil Ryu, Su Yu Hsin, Susan Schuppli, Suzanne Treister, Svitlana Matviyenko, Tung-Hui Hu, Vivienne Griffin, Wendy Hui Kyong Chun, and more participants to be announced soon.
A series of artistic interventions are installed across the building of the Akademie der Künste consider new scalar tactics trough practice-based approaches. featuring newly commissioned work by transmediale residents 2022 Antonia Hernández and Laura Cugusi, fantastic little splash (Lera Malchenko and Oleksandr Hants), Marc Lee, and Nicole L'Huillier, with more to be announced. The projects were developed during the residency in Berlin and are presented for the first time at the festival.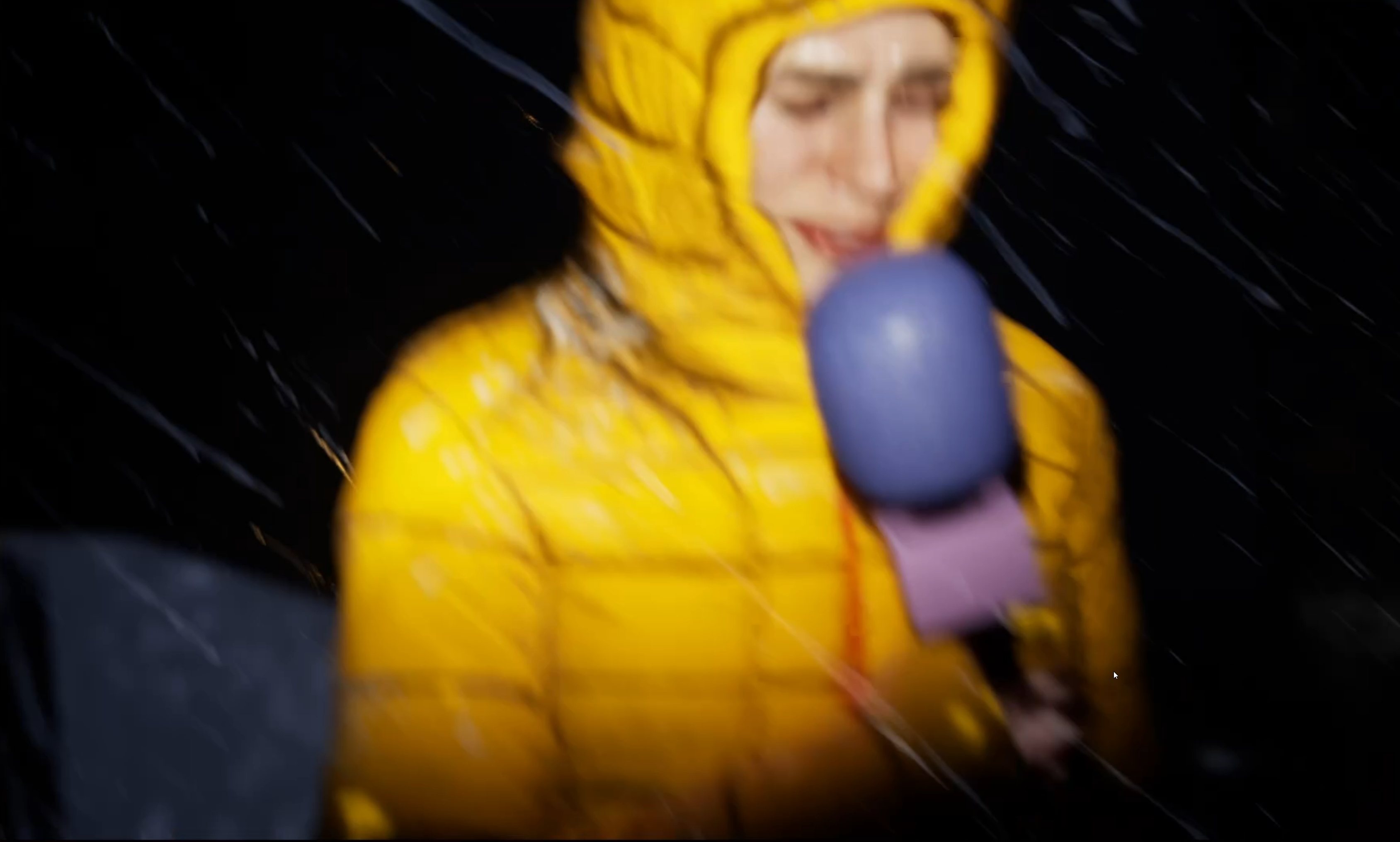 Or So It Seems
Exhibition
1–26 February
This collaborative exchange between Alan Butler and Simone C Niquille interrogates the technical and socio-political implications of computer-vision technologies. A simulation of an extreme weather report of a never-ending storm is interrupted by duckrabbit – the star of an animated TV series – who tells their queer coming-of-age story of self-discovery and their struggles with vision technologies. Roaming through California's Yosemite National Park, the news reporter screams My First Summer in the Sierra (1911), an account of 'nature writing' by John Muir, in defiance of the storm, while duckrabbit ponders their desires for ambiguity in a world composited and remade with CGI assets. As these worlds begin to collide and blur, their uncanny representations come apart at the seams. Questioning the gaps between the realities generated by CGI and simulation technologies and their high-resolution capturing of the present, the exhibition asks how we hold together when the line between impending doom and entertainment becomes unclear.
The exhibition features the premiere of two new video works by Alan Butler and Simone C Niquille.
Out of Scale
A citywide exhibition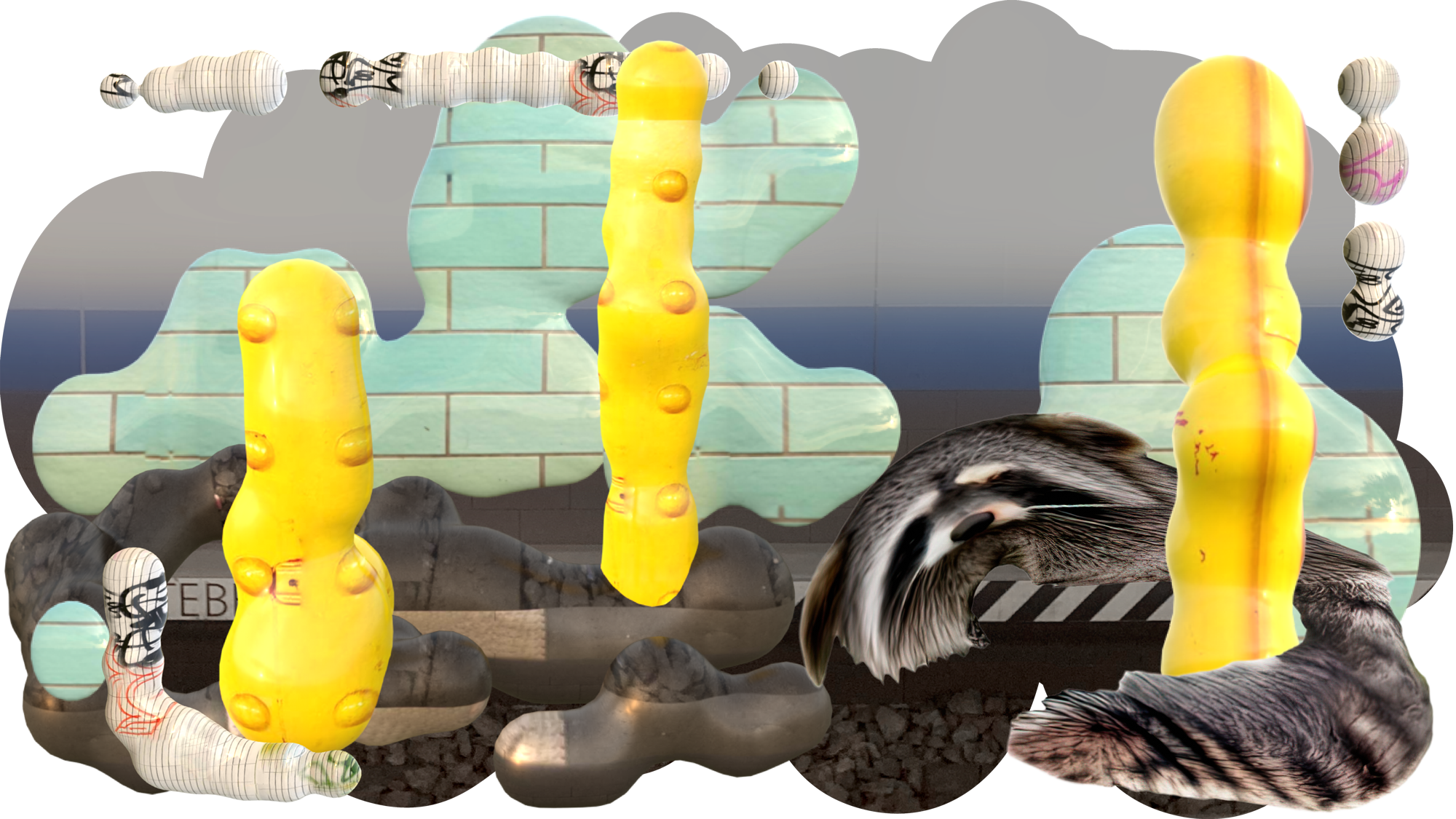 Alongside the festival, transmediale presents the free citywide exhibition Out of Scale. Distributed and embedded across eBay Kleinanzeigen, Tempelhofer Feld, transmediale warehouse, and the city's Spätis and U-Bahn, the exhibition challenges the optimised image of the city as generated by the algorithmic process that scales across networks and platforms. Featuring work from over twenty international and Berlin-based artists, interventions explore the city's networks and question our reliance on the technological organisation of the city, generating new perspectives through enquiries into environmental ruin, bio-surveillance politics, anti-colonial resistance, and other-than-human identities.
Participating artists are Anna Ehrenstein and Jeanne-Ange Wagne, bela, Cy X, Elio J Carranza, enorê, Eva Papamargariti, Joana Moll, Lauren Lee McCarthy, Lorna Mills, McKenzie Wark, Nazanin Noori, Nestor Siré, Nora Al-Badri, Patricia Domínguez and Suzanne Treister, Rosa Menkman, VNS Matrix, Tanat Teeradakorn and NúÚ P3A☭3, Uma Breakdown, Wednesday Kim, Sabrina Ratté, and Xcessive Aesthetics.
transmediale and CTM are once again beginning the year together. Under the title Portals, our long-term partner CTM – Festival for Adventurous Music and Art kicks off their festival on 27 January, giving the opportunity to our audience to expand their experience with a broad programme around sound and music. Continuing our partnership, transmediale team is excited to have a collaboration programme again for the 2023 edition.
Building on the more than ten year joint venture, Vorspiel, the project space programme of transmediale and CTM, will take place across multiple project spaces– from silent green to Panke, designtransfer and liebig12, and many more – from 20 January to 5 February. The grand opening of Vorspiel will take place on 20 January at silent green.